Deprecated
: Implicit conversion from float 1.75 to int loses precision in
/home/onlinebingositesguide/public_html/wp-content/plugins/wp-word-count-pro/includes/class-wpwc-functions.php
on line
414
Estimated Reading Time: 2 minutes
This page offers you a complete guide to the locations around Sydney, and the entire state of New South Wales, which host regular bingo events, such as clubs and official bingo halls and centres. Session times are provided, but as always, you should double confirm days and times with the venue you plan on attending, as these are subject to change.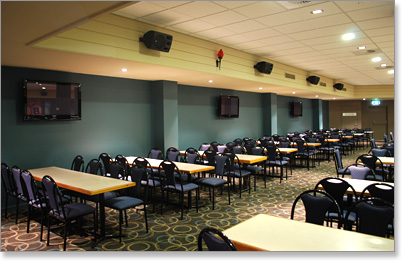 Club: Sydney's Bingo Lounge (Club Rivers)
Address: 32-34 Littleton Street, Riverwood, NSW, 2210
Open: 7 days a week (open late).
Bingo session times: Monday, Tuesday and Thursday at 11am & 7pm, Friday at 11am, and Sunday at 1.30pm
Venue: Parramatta Leagues Club
Address: 13-15 O'Connell Street, Parramatta, NSW, 2150
Opening days: Seven days a week.
Bingo session times: Monday-Friday – Game commences at 10am.
Location: Rockdale RSL (Club Rocky's)
Address: 45 Bay St, Rockdale, NSW, 2216
Open: Seven days a week.
Bingo times: Monday and Friday – 10.30am, Tuesday and Wednesday – 10.30am and 7.30pm, Thursday – 10.30am and 1pm.
Where: Rooty Hill RSL
Address: 55 Sherbrooke St, Rooty Hill, NSW, 2766
Opening days: Monday-Sunday (open late).
Times: 11am & 7pm sessions on Mondays and Tuesdays, 11am & 8pm sessions on Wednesdays, 7pm on Thursday, and Friday from 11am to 2.30pm.
Where: Mounties
Address: 101 Meadows Road, Mount Pritchard, NSW, 2170
Open: Mounties is open seven days a week.
Times: Monday and Tuesday sessions at 10.30am and 7.30pm, Wednesday and Thursday sessions at 10.30am. A marathon bingo game is played on the first Thursday of every month at 10.15am.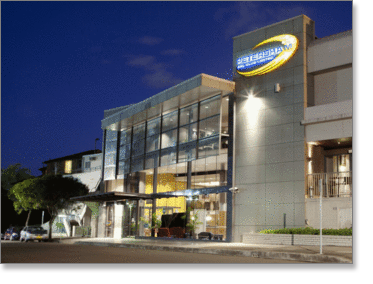 Where: Petersham RSL Club
Address: 7 Regent St, Petersham, NSW, 2049
Open: Seven days each week.
Bingo session: Monday-Friday at 10.45am (and also 7.30pm on a Wednesay night).
Where: The Bay Sports Club
Address: 5 Bias Ave, Bateau Bay, NSW, 2261
Open: Monday-Sunday.
Bingo sessions: Monday @ 6:30pm, Wednesday, Thursday and Friday @ 10:30am.
Other activities: Free trivia night every Wednesday from 7pm, Texas Hold'Em Poker every Monday, Thursday and Friday evening from 7pm.
Location: The Burwood RSL Club
Address: 96 Shaftesbury Road, Burwood, NSW, 2134
Open: Monday through to Sunday each week.
Bingo: 11am Monday, 10am Tuesday, 7:30pm Wednesday, 11am Thursday, 7:30pm Thursday, 10:30am Friday.
Place: North Sydney Leagues Club
Address: 12 Abbott St, Cammeray, NSW, 2062
Opening days: Monday to Sunday
Bingo: Monday @ 11am and 7.30pm, Tuesday @ 11am, Wednesday @ 11am and 1pm, Thursday @ 11am, 1pm and 7.30pm, and Friday @ 11am and 1pm.
Other activities: Monday – APL Poker at 7pm.
All these places are licensed to conduct bingo events. Only persons over 18 years of age are permitted to partake in these games as bingo is considered a form of gambling.