Deprecated
: Implicit conversion from float 3.8 to int loses precision in
/home/onlinebingositesguide/public_html/wp-content/plugins/wp-word-count-pro/includes/class-wpwc-functions.php
on line
414
Estimated Reading Time: 4 minutes
The question on everyone's lips as they walk into a bingo hall or click to enter a virtual bingo room; is there a winning bingo strategy?
Best bingo sites for Australians

games
2 bingo rooms + 15 table games and niche titles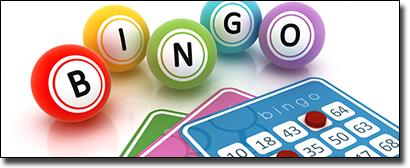 Some will argue that yes indeed there are plenty of ways to strengthen your chances for winning; these are the bingo fanatics that swear by this game as a lucrative form of gambling.
Others who take the game less seriously will tell you there's no guaranteed strategy and bingo should purely be played for the fun of it, while taking home any winnings is an added bonus.
Our belief lies somewhere in the middle, agreeing that there are definitely strategies you can employ to enhance your chances of winning bingo, but that players should also enjoy bingo as an exciting recreational activity that just happens to have the potential to bring rewards.
Best Strategy for winning at bingo
There are several strategies players can apply to increase their chances of winning at bingo:
• Play bingo online rather than in real life bingo venues. Online bingo often offers cards for cheaper prices and with bigger rewards than you'll find in a land based bingo game. Virtual bingo venues also offer welcome bonuses, matched deposits and promotions to players which gives you more bang for your buck, boosting your chances of winning while handing over less money from your own pocket. Some online progressive jackpot bingo games have the potential to bring in wins well into the tens of thousands, much higher than you'll find in your local community bingo hall.
• Choose a bingo room with fewer players. This means less competition for you and a higher chance of winning. Sometimes this will mean playing for smaller jackpots as lower prizes simultaneously attract fewer punters, but racking up smaller winnings can still add up to nice sums of money. Online bingo lobbies will tell you how many active players there are in a room, so you can make an informed decision if using this strategy.
• Play multiple cards at once. You can purchase as many bingo cards as you want when playing on the Internet, increasing your chances of at least one of your cards resulting in a win. Online bingo comes with the option of using an auto-daub function (or auto "stamping") which means any winning numbers are automatically marked for you. While this may take from the triumphant thrill of stamping you own card, it means you won't miss any numbers if playing multiple cards, as juggling several cards within a limited time frame can become overwhelming.
• Spread your numbers out evenly when selecting numbers on your bingo card. The theory is that if you choose a selection of even numbers, odd numbers, high numbers, low numbers and numbers from as many different rows, the laws of probability are likely to work in your favour.
What not to do when playing bingo
Despite recommended strategies, there is no arguing that bingo is ultimately a game of luck and accepting this fact will ensure a much more pleasurable bingo experience. Like other games of luck, or any casino game for that matter, players are advised to gamble responsibly and never chase losses. Do not gamble more than you can afford to lose, and make sure to set yourself financial and time limitations before heading to an online bingo lobby.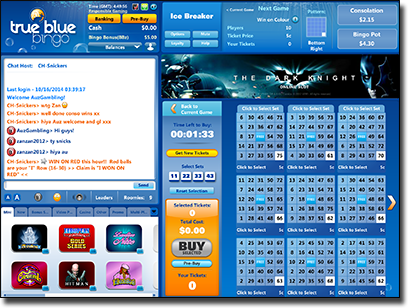 When playing bingo online, be smart about which site you choose before laying down any real money wagers. The bingo venues recommended on OnlineBingo.com.au are highly reputable and come tried and tested by our team of bingo lovers. Do not bet at any bingo site that is not licenced or regulated by relevant gambling bodies, be on the lookout for anything that seems dodgy and never hand your banking details out over any unsecured site.
Avoid inappropriate use of bingo chat rooms. Chat rooms are an essential function to maintain the social element of playing bingo on the Web and therefore they come mandated by chat hosts to ensure proper conduct between players at all times. Refrain from any inappropriate behaviour (profanity, harassment, requesting personal information from other players, belittling others, etc.) otherwise you may find yourself banned from the site.
Can I practice bingo strategy anywhere?
Players can practice bingo strategies at all of our recommended bingo sites, as these venues offer free bingo in practice mode. This allows players to get the feel for online play and try out any techniques before committing to bet for real money.
To access free bingo games you'll still need to register for an account, but this will only take a few minutes and simply requires a few personal details like name, address, date of birth, etc. At this point you'll also have the chance to take advantage of any welcome bonuses, so you may be able to play without spending any money at first.
Once you're signed in, head to the bingo lobby and you'll find either a practice room or a free game room where you can play as much as you want to practice your bingo strategy.
Is it possible to always win playing bingo?
While we wish we could say yes, the answer is of course not, there is no way to guarantee you will always win when playing bingo. If players had found a way to ensure they always won, bingo sites and bingo halls across the world would be shut down immediately as the house would become instantly bankrupt. Employing the strategies mentioned above will certainly give you a leg up, but in bingo it ultimately all comes down to the luck of the draw.