Estimated Reading Time: 5 minutes
Bingo halls may have more experience than their Internet counterparts, but online bingo means we can play and pay with our Visa credit, debit or prepaid cards -one of the world's most popular payment methods due to Visa's reputation and easy to use process. We have reviewed some online bingo websites which accept visa to make the choice of where to play as simple as paying with your Visa card, as well as put together a quick step by step guide of how to make a deposit using Visa.
Best bingo sites for Visa payments

games
2 bingo rooms + 15 table games and niche titles
Visa deposit at online bingo sites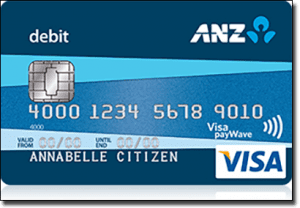 Playing bingo online is fun, while paying for bingo online can be not so fun. However, using Visa to play and pay can be easy if players choose a reputable website to play.
Research goes a long way when it comes to finding a good online bingo casino, to ensure when paying with Visa, your details are handled with technology that keeps your information private and secure.
We have saved you the time of searching through the Internet and put together some of our favourite online bingo sites due to their protection technology in place. They each accept Visa credit and debit, while pre-paid Visa cards are also welcomed.
Depending on your financial institution, the transaction should be quick and your account will see your funds show up immediately.
Visa credit at online bingo sites
Visa credit cards work by allowing you to pay even if you don't have the money in the bank yet. They are great if you know the money is coming in and ultimately you can pay the bill at the end of the month. Not only does it mean you don't have to wait for payday to play, it also means you can deposit without having to check how much money you have in your account first. Though, if you are one to go overboard on the bingo cards, it might be worth noting down how much you are spending and convert to a Visa debit.
Play online bingo with Visa debit
Debits cards mean you play bingo online without the temptation of borrowing money from the bank which you probably can't pay back. They work in the same manner as credit cards in that you enter the 16 numbers across the card, the three digit security code on the back, as well as the name on the card. All that is different is that you aren't creating a credit line which you have to pay back which could also incur interest if you are late paying the bill.
Visa pre-paid bingo casinos
Pre-paid cards are a great alternative if you don't want the transaction to come up on your bank statement, or even if you can't get access to credit or debit cards. Visa has a load and go card you can purchase from Australia Post outlets which is an accepted method at many online casinos. They look similar to Visa debit and credit, with the 16 numbers and security code, however you cannot make withdrawals to these cards as they are disposable once used.
All of our recommended online bingo sites and Internet casinos don't charge a fee when using Visa but this doesn't mean you have escaped all the sneaky charges. Although you have a Visa, your financial institution is who issues the Visa and they each have their own terms and conditions in place.
For example, NAB, Westpac, The Commonwealth Bank, ANZ, and Saint George, are all Australian banks which treat gambling transactions as an advance cash transaction and incur charges. So although you have looked up the terms and conditions on the Visa website and gotten the all clear, you will be need to check your own financial institution's policy to be sure. Other banks which we have not listed may incur these charges so read the terms and conditions carefully.
Where to play online bingo
Which ever method you choose to use via Visa, you still need a reputable bingo site that accepts Visa. It can take some time to go through every review and find out whether or not they are reputable, so we did it for you and made a list of each bingo site which accepts Visa.
Lucky Pants Bingo – When making your first deposit with Lucky Pants Bingo, you are eligible to access the welcome package of up to 300% in matched deposits as well as 100 free spins.
Aussie Dollar Bingo – With a free $20, no deposit required, test out this site's bingo catalogue then once you have used the bonus, make a quick and easy deposit.
True Blue Bingo – Featuring a loyalty program where you can redeem points for cash as well as the ongoing refer a friend for a free $10 to play bingo at True Blue Bingo promotion, as well as access to their 200% welcome package after making the first deposit.
Kitty Bingo – Up to $150 in free bingo bonuses for new players, access both 90 and 75 ball bingo here, which is actually the parent company of Lucky Pants Bingo.
Bingo Australia – With 1000% in matched deposits for new players, Bingo Australia only requires two deposits to gain access to their welcome bonus.
Step by step guide to making deposits with Visa
Once you have figured out where to play bingo you can follow this easy guide to make a deposit with Visa.
Sign up with the online bingo site or internet casino of your choice.
Head to the banking or cashier page and pick which method you want to pay with, in our case Visa and how much you wish to deposit.
Enter the details of your card, including the name on the card, the numbers across the front and the CVC which is the three digit code on the back.
Press submit, deposit, or confirm and your funds will be instantly added to your account, unless there is an issue with your card. In this case, you can either contact the helpful support available or you can contact your bank depending on the situation.
The best thing about using Visa is once you have entered your card details you don't have to re-enter them again the next time you make a deposit, as your card is stored with the Internet casino. This means the only numbers you will have to try and memorise are the ones you want to pick for your bingo card.
How to stay safe when depositing
The best advice to stay safe when depositing online is to do your research before you enter your financial details to avoid having to cancel your card. When playing on a reputable bingo site, your transactions are secure, especially when using Visa.
Visa is known globally for its secure reputation so combining this with the fact that all of our recommended bingo sites have a great reputation and ensure their players personal information is protected via a minimum of 128-bit SSL Digital Encryption technology with some utilising 256-bit SSL technology, that major banks around the world use, means all deposits will be safe.
Additionally, if you do choose not to re-enter your details next time, the bingo site or Internet casino's which we have picked out, won't share your information with any third parties, so you can sleep easy and make your second deposit swiftly.