Deprecated
: Implicit conversion from float 3.8 to int loses precision in
/home/onlinebingositesguide/public_html/wp-content/plugins/wp-word-count-pro/includes/class-wpwc-functions.php
on line
414
Estimated Reading Time: 4 minutes
Chat games are offered at dedicated online bingo sites, and are very popular because they add a social element and a more interactive way of playing bingo on the Internet. Chat games are played using the live chat feature within an online bingo room, and are unique to the online format of bingo. While playing online bingo means you can't just turn to the player next to you to strike up a conversation like you can when playing in real life, virtual chat rooms provide the perfect way to maintain the social side of bingo.
Best Australian bingo sites with chat games

games
2 bingo rooms + 15 table games and niche titles
If you haven't been part of a chat game yet, we firmly recommend giving it a try. It's a really fun way to play bingo, requiring more involvement than a standard bingo game does, while giving you the chance to meet new friends from around the world.
What are online bingo chat games?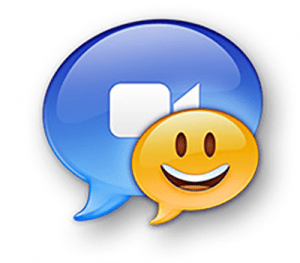 Chat games require individual players to get involved in the side games held by bingo chat game host. Chat games can be any variety of things, for example, they may be trivia quizzes or singing bees (like a spelling bee, except instead of spelling words you are reciting song lyrics in the correct order), along with many other unique and innovative chat games which vary from venue to venue.
Whatever the specific chat game may be, it's run in the live chat feature which players in the bingo room use to talk to one another. It's important to note chat games do not overtake the main bingo game. Rather, chat games are short games that are run like fun side activities that take place while the main bingo session is underway and numbers are being called.
Chat games are always run by a dedicated chat host. The chat host is usually employed by the bingo site, and they dictate how the game is played, the pace it is played at and identifies the winner of the chat game. More often than not, chat games award prizes for the chat games in addition to the bigger prizes that can be won in the main bingo game.
It's considered good etiquette to only join a chat game if you intend to actually partake in the side chat games. If you don't feel like playing a chat game, play in a bingo room that isn't running chat games instead and leave the chat option for the social butterflies.
How do I join chat games?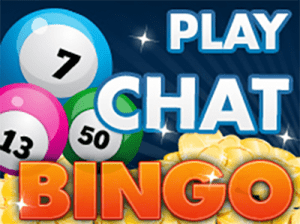 Chat games are incredibly easy to join. If you've ever played any online bingo game, you'll know how to join a bingo chat game with ease. All you need to do is look for bingo rooms that advertise they are running chat games, which are usually just called bingo chat games. Buying playing cards within a chat room will automatically enter you into the chat game side of the bingo game.
If you haven't yet signed up to the bingo site, you may need to register a playing account first in order to access these chat games. Often the venue advertises what sort of chat games are going to be run; for example, Tuesday night may be soap opera pop quiz night, so you can schedule in your play time as desired and play the types of chat games that you prefer.
Online housie rooms and sites hosting chat games
All of the best dedicated bingo sites provide the option of chat games, but the types of chat games and the frequency of when they run varies between Internet bingo providers. These are some of our favourite real money bingo sites which have high quality chat games offered on a regular basis:
If you want to try chat games at any of these bingo sites, register for an account using our links above and you'll be eligible to claim some exclusive new player welcome bonuses to get you started.
Why you should always take advantage of chat games
Chat games are great in so many ways. Most players love them because they are a really fun way to pass the time while you're waiting for the numbers to be called in your bingo game. Participating in chat games is a more social way to play online bingo as you're actively talking with and playing against other players in your bingo room.
In addition to the fun factor of chat games, there are also very enticing prizes you can win if you win the chat game. Chat games often give away playing cards or loyalty points for your bingo club, so while you're having fun playing chat games, you can also win worthwhile prizes.
Sign up to join the chat games at Mainstage Bingo and claim $15 for free just for registering an account, with no deposit required.