Deprecated
: Implicit conversion from float 2.8666666666666667 to int loses precision in
/home/onlinebingositesguide/public_html/wp-content/plugins/wp-word-count-pro/includes/class-wpwc-functions.php
on line
414
Estimated Reading Time: 3 minutes
Many people agree that one of the downsides to gambling online is the lack of atmosphere; the computer simply displays what is happening, and there is no human element to make things exciting. However, the live dealer format of casino games such as roulette, blackjack and baccarat have put that worry to bed, with a gaming experience that has grown exponentially in popularity and quickly become fan favourites. And soon there is to be another option for players – bingo.
Live dealer online bingo sites

games
2 bingo rooms + 15 table games and niche titles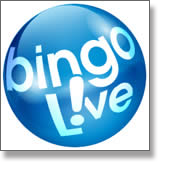 Live dealer bingo is just beginning to hit the net, with developers buoyed by the huge growth of the game in the United Kingdom. Most reputable online casinos are still in the live dealer bingo development phase, and over the coming months, as this format of gambling begins to become more commonplace, we will update this page with the best sites to play this exciting new style of bingo.
In the meantime, playing at sites such as True Blue Bingo, which use Random Number Generators (RNGs) to produce its numbers, still makes for great entertainment, as you can play against other players in specific games, all open at different time across the day. This fully automated interactive style of play is thoroughly enjoyable.
In the United Kingdom, bingo has already been revolutionised with a dedicated television channel streamed live to your home. A caller reads the bingo numbers, and is often a familiar face or a comedian to provide additional entertainment. Players follow the action on TV and bet online on their computers.
The live dealer bingo games which will be available to us Australians will initially differ from the UK version, and will be played in a similar format to that of live dealer roulette, blackjack and baccarat; a live video will be streamed on your computer screen, with a typical bingo user interface. The live video will display the caller, and your cards will be shown below. Your mouse will act as the blotter, or some games will automatically mark your cards for you. The fact the player can see what is happening provides us with the peace of mind that the game is being legitimately played by all parties.
Traditional online bingo, and in the not too distant future, live dealer bingo too, can be played from the comfort of your home, office, or anywhere with a decent data connection. Note that some bingo sites have limits on the amount of cards you can play per game, and have slight rule variations from game to game. Take note of the rules for your particular room before playing.
Live Dealer Bingo Tips
Be aware of what room you are in; don't simply jump into a full room. Your odds decrease when there are more people in the room, because there are more cards in play.
Beginners should start with two or three cards, and can increase the amount of cards they play when they begin to feel confident with the style of play.
There are several different versions of Bingo; in Australia, we generally play a version called Housie (which uses 90 balls), while in America, the 75 ball version. Be aware of the variations, and find the one you are comfortable with.
Many people stereotype the average bingo player as elderly ladies in scout halls, but a new type of player is emerging thanks to the Internet. True Blue Bingo caters for all types of players with a great variety of games and jackpots. And with the birth of live dealer/caller games, entertaining calls of "Legs-11" and "22 – Two Little Black Ducks" will soon be able to be heard and seen from your computer.
Legalities of Live Bingo and Gambling in Australia
The Interactive Gambling Act 2001 states it is illegal to operate an online casino in Australia, but does not prevent us from gambling online, so we Australians have the luxury of being able to legally bet and play our favourite games for real money online, any-time we wish. There is a growing push for changes in legislation in Australia, to hand out more stringent guidelines for online gambling, but at the moment, we are 100% permitted to gamble over the Internet. Just make sure you do so with trusted websites.