Estimated Reading Time: 3 minutes
Bingo as we know it first really gained popularity when it was played at carnivals around Western Pennsylvania in the 1920s. Now bingo is established as a fun game whether you're playing in an actual bingo hall or over the Internet at a dedicated bingo site.
Best bingo Internet casinos

games
2 bingo rooms + 15 table games and niche titles
Bingo is social, entertaining and cheap to play with the possibility of making some good winnings – so maybe you wouldn't be surprised to find out that the following celebs enjoy a good round of bingo as much as you do.
Celebs who are also housie players
This is our list of celebrities who have a strong connection to the game, let us know if you know of any others that we should add to the list.
Russel Crowe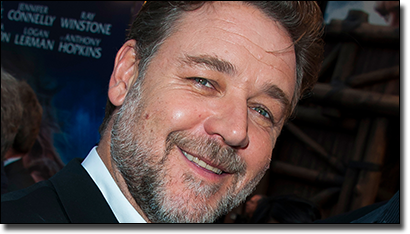 The famous Australian actor Russel Crowe was once very passionate about housie, you could even say that he was too passionate about the game. Now Russel Crowe is a well-known Hollywood star but this wasn't always the case.
Back in the day Crowe had to work a series of odd jobs to make ends meet while he was struggling to establish himself as an actor.
In his later teens and early 20s Russel Crowe worked as a bingo caller in New Zealand. According to legend he was a little too enthusiastic when he was announcing the bingo numbers. If you've ever played bingo at an actual bingo hall the game is more entertaining when you have a zealous bingo number caller.
Crowe was reportedly fired from the job for adding swear words and crass expressions when announcing the numbers, for example: "It's number one – up ye bum!" and other similarly offensive announcements. Even though he was sacked from his bingo job, Crowe still enjoys a housie game here and there.
Robbie Williams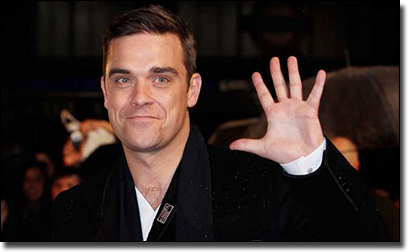 Word is that the British singer Robbie Williams has always been a keen housie participant, but the public got to see Williams enjoy a competitive game of housie first-hand at a breast cancer charity bingo game.
The charity event was graced with the likes of Dita Von Teese, Erica Vittina Phillips and other celebrities. It was a hyped up round of bingo and Williams won the game, his prize was an expensive leopard print designer handbag.
But this isn't the only occasion Williams has been seen playing bingo with others. Apparently the pop singer adores a good game of bingo just as much as we do.
Honey Boo Boo's Mama June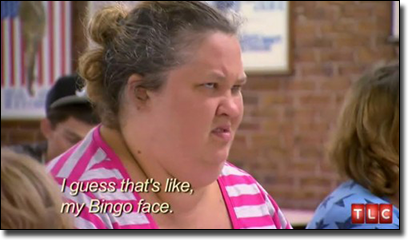 You may be familiar with the reality TV show 'Here Comes Honey Boo Boo' which is a spin off show centred around child beauty pageant contestant Alana Thompson. It's a confronting and hilarious show that follows the family's wild lifestyle. Alana, AKA Honey Boo Boo, and her mother enjoy bingo games at the local housie hall.
The whole family frequents the housie hall together and they take their bingo very seriously. Alana's mother, Mama June, uses bingo as a way to make money so as you would expect she plays with her heart in it. Mama June is a reality TV celeb who lives and breathes bingo.
Catherine Zeta-Jones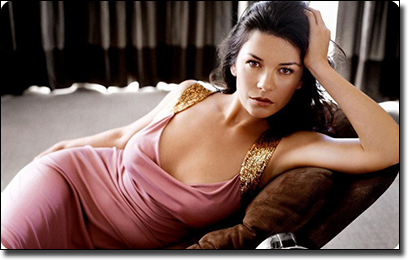 We're unsure if the actress actually plays much housie herself, but she's sure to be a grateful fan of the game since bingo drastically altered her family life in the 1980s.
When she was growing up Catherine Zeta-Jones' father worked managing a candy factory and the family lived in the working class area Swansea in Wales.
When Zeta-Jones was a teenager, her parents won a whopping $100,000 in a bingo game. The winnings changed the family's life and lifestyle, it led them to move the family home to a more middle class area and helped give Zeta-Jones the financial support that would help her on her way to becoming a famous actress and a Hollywood A-lister. Catherine Zeta-Jones is the best rags to riches bingo jackpot story.