Deprecated
: Implicit conversion from float 5.4 to int loses precision in
/home/onlinebingositesguide/public_html/wp-content/plugins/wp-word-count-pro/includes/class-wpwc-functions.php
on line
414
Estimated Reading Time: 5 minutes
Whether you play online or in a land based casino or real life bingo hall, it's wise to approach bingo and any other type of gambling game with the understanding that the house always wins. Casinos and bingo operators make their money because they've created games that, on average, pay in their favour over time. Regardless of which game you like to play, chances are there's an angle in which casinos get a cut. We provide some tips for winning bingo and how to stay in control when gambling online and in real life.
Highly recommended real money online bingo sites

games
2 bingo rooms + 15 table games and niche titles
Some casino games allow you to win based on skills and strategy, to a certain extent. Luck is still involved but in games like poker and blackjack, there are optimal strategies that allow you to minimize the role luck plays by playing towards certain probabilities.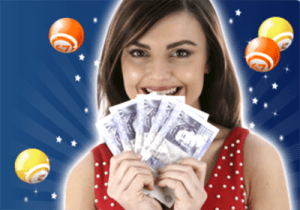 Texas Hold'em poker takes it a step further. When playing offline, instead of playing against the house, you play against other players. If you lose a hand, most of your money goes to the winning player. If you win a hand, most of that money goes to you. Only a small percentage goes to the casino.
Bingo is similar to Texas Hold'em in this regards. Unlike blackjack or keno, where you play against the casino (in the form of a dealer in blackjack and more directly against the casino in keno), when you play bingo, you're up against the other players. You do have to pay for each bingo card, which is how the bingo hall or casino makes its money.
Whether you play online or in brick and mortar casinos, you have to pay for each bingo card you use, and, unlike keno, you cannot pick which numbers appear on the card. In this sense, it's impossible to avoid giving the gaming operator its money, whether it's an online institution or a land based one, although you can adopt a simple strategy which increases your chances of winning at online bingo.
Basic strategy for bingo play
While it's important to remember that bingo is essentially a game of luck and there's nothing an individual player can do to influence the outcome of a bingo draw, we explain some of the small things you can take into consideration to make your bingo games more successful.
Understand the rules
Bingo exists primarily in two forms; the North American 75-ball version, and the European/Asian/Australian 90-ball version, which is also known throughout the world as Housie.
Bingo, the standard 75-ball version, uses a 5×5 card where numbers are posted on a grid. Across the top are the letters B-I-N-G-O, one letter for each vertical column. In each column a range of numbers shows up, and it's different on every card. Numbers 1-15 show up under the B column, 16-30 under the I column, 31-45 under N, 46-60 under G, and 61-75 under O.
In the real life game, a device called an air hopper shoots out a ball which has a number on it between one and 75. The online version uses a random number generator (or RNGs) to accomplish the same thing. A caller announces the number based on which column it falls under, thus you may hear I-32, but you will never hear I-9, since the number 9 falls under the B column. The objective is to fill out an entire line, or in many cases a pattern that has been announced as the requirement to win, such as two rows down.
Housie uses 90 balls and a 3×9 card. The game proceeds similarly, except the object is to fill out the entire card or fill out a specific winning pattern that is typically more involved than the 75-ball version.
Whichever version you play, the game itself is fairly basic and relies on luck of the draw. However, since bingo is a game in which you compete against other players, there are steps you can take to give yourself an advantage over everyone else.
Play multiple cards
The biggest step is to play with multiple bingo cards at once. Since you have to purchase each bingo card, you never end up getting one over on the house, but you do increase your chances of winning a round when you play with multiple cards at once.
In the case of online bingo, you have the option of letting the computer automatically daub any numerical matches that get called out. This increase the number of cards you can play at once while eliminating the possibility of missing a match because you're trying to keep track of too many cards, and is a solid reason to switch to online play.
Play using a strong Internet connection
When you play online bingo, you may notice that the caller who calls out the numbers sometimes slows down and speeds up immediately thereafter. This is usually a sign of a slow Internet connection. Always make sure you have a fast connection and that your system meets all of the website's requirements before signing up with a specific casino. Having a solid Internet connection will eliminate any frustration due to slow loading speeds and ensure you don't have any issues with your screen freezing mid-game play.
Additional tips for online bingo play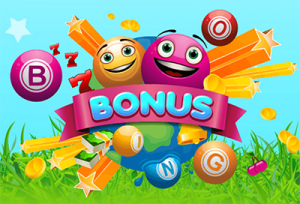 Another way to make the most out of your online bingo play is to pick websites based on the bonuses that meet your playing habits. Online bonuses provide a huge leg-up over real life play, as it means you have more money to play with, with less damage to your wallet.
This doesn't necessarily imply you should go after bonuses that offer the highest amounts, as bonuses often have requirements that might not be practical for the way you play and spend your money. For example, a first matched deposit bonus frequently involves a time limit on how long the bonus is available for, and you may not necessarily have funds available to deposit during that timeframe.
Additionally, bonuses are usually for credits which cannot be redeemed for cash, instead allows you to play more bingo for less of your own money. If you win using the bonus money, only then you can cash out your winnings. For example, if you get a 100% matched deposit bonus of up to $1000 when you make your first deposit, you may be tempted to deposit $1000 so that you can start out playing with $2000. However, that extra $1000 must be spent within 72 hours or it becomes invalid. It serves no purpose to deposit that kind of money if you cannot use it all within that 72 hour window.
A better way to go about it is to either find introductory matched bonuses for smaller amounts, or the same such bonuses that have a longer time limit with which to use the bonus money. Therefore, if you only spend $50 at a time playing bingo, you might deposit $25 instead of $1000, so that you can start out playing with $50. In this scenario, you have a far better chance to use the bonus money before it's rendered useless.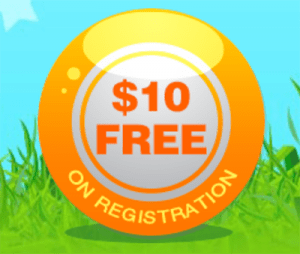 Another bonus you may come across is a startup bonus where you get free money simply for signing up. Usually no deposit is necessary, and the bonus can be fairly small, such as Mainstage Bingo's $15 no-deposit bonus. However, even though a free money bonus requires no deposit for you to receive it, the bonus may require you to play a certain amount before the bonus is released to you, which means inevitably you will need to make a deposit.
As a top tip when playing online, always study the bonus structures and read the terms and conditions of any bonus offer before signing up to a new casino.
If you follow these online bingo tips, you're certain to have a positive online bingo experience with some increased chances of winning. Try your luck at Mainstage Bingo where you can buy multiple bingo cards at once, and take advantage of several promotional offers.