Deprecated
: Implicit conversion from float 4.75 to int loses precision in
/home/onlinebingositesguide/public_html/wp-content/plugins/wp-word-count-pro/includes/class-wpwc-functions.php
on line
414
Estimated Reading Time: 5 minutes
With online bingo having taken off in Australia in recent years, there's certainly no shortage of sites offering this age-old favourite game of chance to those who would rather play in the comfort of their own home, as opposed to a dingy old RSL or pub. But top-rated Aussie online community bingo sites like Mainstage Bingo and Bingo Australia are not just one-trick ponies, as they offer a range of exciting casino side games to those who like a bit of variety in their gaming, or those who prefer games involving some level of skill, instead of just letting lady luck dictate terms.
Best bingo sites with casino side games

games
2 bingo rooms + 15 table games and niche titles
Let's take a look at some of the best casino side games currently available at our endorsed sites:
Traditional web-based pokies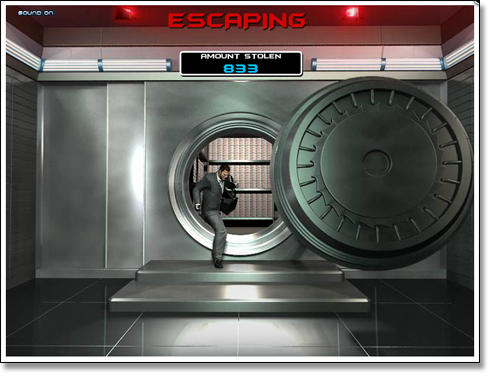 Online pokies are a major hit among Australian punters, and Internet bingo sites such as Lucky Pants, Bingo Australia and True Blue Bingo are well aware of this. Such sites offer hundreds of the most popular online slot games in conjunction with their housie games, such as Microgaming staples like Untamed Crowned Eagle, Avalon II, Jurassic Park, Terminator 2, BetSoft titles like Mr. Vegas, the Slotfather, Heist and Slots Angels, and other mini titles such as Hitman, Thunderstruck, Bazillions, Reels of Rome, Cash Detective and Eastern Promises.
High Streak European Blackjack
This variation on standard European blackjack is fast growing into one of the most exhilarating online casino games around. Any blackjack player knows how thrilling it is to get on a roll and win five straight hands against the dealer, but imagine how awesome it would be to get a massive real money payout for achieving this feat! Well, that's High Streak European Blackjack.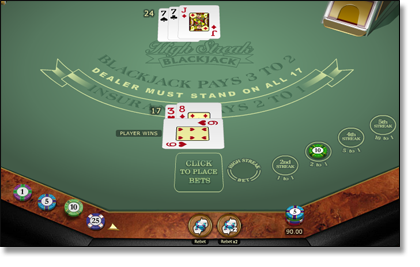 Before each hand players are given the option of placing a side bet, along with the standard wager against the dealer, and if they win that hand, then their side bet progresses to the first bonus betting spot ahead of the next hand. If they come up trumps on the subsequent hand, then they are paid out at 2-1 for the side bet, with the proviso being that the original amount of this bet automatically progresses to the next bonus betting spot.
If the player goes on to win a total of five consecutive hands, then he/she is paid out at odds of 11-1, bringing the total progressive return for a maximum streak of wins to 19 AUD for every dollar wagered in the initial
side bet.
But if 19-1 isn't a whopping enough return for you, then it gets better. After the first side bet has progressed to the first bonus betting spot, the player is allowed to make another subsequent starting side bet for the upcoming hand, essentially triggering another independent streak wager.
This can continue until all of the bonus betting spots are filled, meaning a maximum streak of wins – based on the initial side bet – in this scenario would net you a hefty return of 31-1, and still leave your four
subsequent side bets live for another big payout in the event of a sixth straight
triumph over the dealer!
Streak Payout Structure:
2nd Streak: 2-1*
3rd Streak 3-1*
4th Streak 6-1*
5th Streak 11-1 (Includes the return of initial side bet)
*Initial side bet progresses to next hand
Play high-streak blackjack at TrueBlueBingo. Get a $5 no-deposit bonus just for signing up.
European Roulette Gold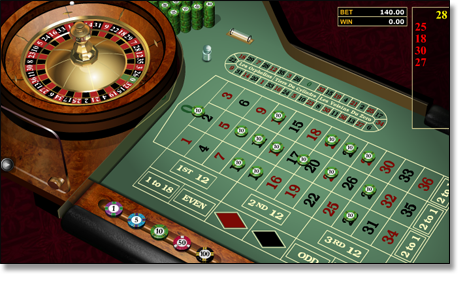 Don't be thrown off by the word 'European'; this form of roulette is simply a player-friendly alternative to the American version, and is the standard roulette game we know and love across Aussie online and land-built casinos alike.
The predominate difference between European roulette and American roulette is that the former has just one 'Zero' on its wheel, as opposed to the latter's two, meaning a lower house edge and better odds for all bet types, be it single numbers, red or black, or odds or evens.
European Roulette Gold has been specifically designed for online punters, with a vast array of advanced features to give players a five-star gaming experience. Aside from some fancy-schmancy graphics, these special features include an auto-play function, a customise-bet option, the ability to view in-game statistics, as well as the option to change the camera view or table layout.
Play European roulette for free or money at True Blue Bingo.
Keno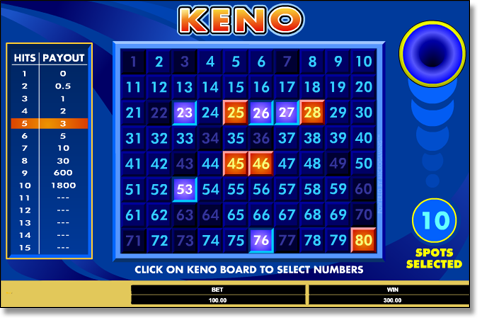 Like bingo, keno is purely a game of chance involving the call of numbers, but it differs in many ways, with the most obvious difference being the player gets to select his/her own series of numbers prior to the commencement of each game. But it's not just the freedom to choose your own numbers that makes keno an appealing alternative to bingo, as keno has far more wagering options available to punters, based on the amount of numbers they wish to select, as well as the various betting combinations.
Keno is hugely popular across every generation above the legal betting age in Australia, largely because players have the chance to win massive jackpots without having to outlay a big money bet.
Play Keno for practice or real cash at www.AussieDollarBingo.com.
3 Card Poker
Three card poker is a popular casino game all around the world, and is an exciting alternative to the standard five-card versions of poker that most brick-and-mortar casinos offer. Unlike the five-card varieties, this bite-sized variation is strictly a 'dealer v player' game, in the same mould as blackjack or baccarat.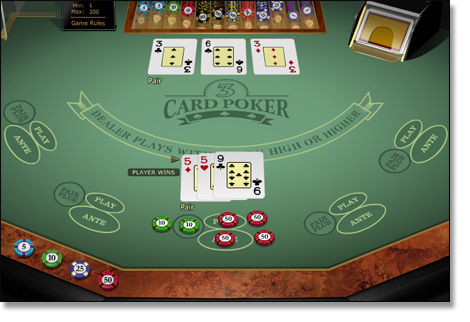 Prior to each hand, players are given the option of placing none, either or both of the allowed two separate bets: an Ante and a Pair Plus.
The Ante bet is a wager made against the dealer over the final outcome of the hand, while the Pair Plus bet is simply a side bet over whether or not the player's hand will make a pair or higher from their three cards. After having received all three cards, and prior to the dealer turning up his/her cards, players are then given the option – providing they chose to place an Ante bet – to play their hand by placing what is called a Play bet, equal to that of their Ante, or to fold, which means they lose their Ante bet.
The dealer needs to have a hand of Queen-high or better in order to 'qualify' for the showdown, otherwise players are paid out 1:1 on their Ante bet and are forced to take back their Play bet.
Rankings of 3 Ccrd poker Hands (based on probability):
Straight flush
Three of a kind
Straight
Flush
Pair
High card
Play 3 card poker for practice or real Australian dollars at TrueBlueBingo.
Video Poker, Instants and Other Games
Apart from the above casino side games, sites like True Blue Bingo, Lucky Pants Bingo and Bingo Australia also offer a wide range of instant scratchies, video poker variants such as Aces and Faces, Deuces Wild and Jacks or Better and ample mini game varieties. And better yet, all games require no downloads (instant play) and a large chunk of the titles are playable in practice mode, too.