Deprecated
: Implicit conversion from float 1.5666666666666667 to int loses precision in
/home/onlinebingositesguide/public_html/wp-content/plugins/wp-word-count-pro/includes/class-wpwc-functions.php
on line
414
Estimated Reading Time: 2 minutes
The following article details popular locations for Brisbane and Queensland residents and visitors to partake in the recreational game of bingo. We've attempted to give a list which covers a wide scope of the northern state so you can hopefully find a venue which is close-by. Places include sports clubs, halls, centres and other community locations. Be sure to contact the venue to confirm the dates and times of each bingo session.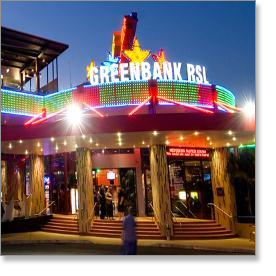 Club: Greenbank RSL
Address: 54 Anzac Avenue, Hillcrest, Queensland, 4118
Open: Seven days and nights each week.
Bingo start times: Monday, Wednesday and Saturday at 11am. Tuesday, Thursday and Friday at 11am and 7pm. Sunday at 3pm and 7pm.
Where: Southside Bingo
Address: 76 Mt Gravatt Capalaba Rd, Upper Mt Gravatt, Queensland, 4122
Open: Seven days a week.
Session start times: Monday-Friday morning games @ 10.30am. Monday-Friday evening games @ 7.30pm. Saturday and Sunday morning games @ 1.15pm. Saturday and Sunday evening games @ 7.30pm.
Where: The Swifts Sports Club
Address: Green St, Booval, Queensland, 4304
Bingo days and session times: Monday to Fridays at 10am. Sundays at 1.30pm.
Venue: Aspley Leagues Club
Address: 29 Kirby Rd, Aspley, Queensland, 4034
Open: Monday to Sunday each week.
Times: Monday through to Saturday – bingo games commence at 10.30am. On Sunday, games begin at 7.30pm.
Club: Yaralla Sports Club Inc.
Address: Cnr Wood & Bell St, Gladstone, Queensland, 4680
Open: Monday to Sunday.
Bingo sessions: Wednesday at 10am and 7.30pm, Thursday at 7.30pm, Friday at 10am and 1pm, and Sunday at 1pm.
Location: Sherwood Services Club
Address: 2 Clewley St, Corinda, Queensland, 4075
Open: Seven days a week.
Session times: Monday at 10am and 7pm, Wednesday and Thursday and Friday at 10am. Weekend games begin at 1pm.
Place: Blue Fin Fishing Club Inc.
Address: 24 Lilac St, Brisbane, Queensland, 4077
Opening days Seven days and nights.
Bingo days and times: Tuesday at 11am and 7.30pm, Wednesday, Thursday and Friday at 11am, Saturday at 1.30pm and Sunday at 10.30am.
Venue: Arana Leagues Club
Address: 247 Dawson Parade, Keperra, Queensland, 4054
Open: Seven days per week.
Sessions: Tuesday @ 10.30am, Wednesday @ 7.30pm, Thursday @ 10.30am and Saturday @ 9.30am.
Each of these clubs, halls and centres are licensed to run bingo games in their venues. Persons under 18 years of age cannot partake in bingo events, as the activity is classified as gambling.