Estimated Reading Time: 4 minutes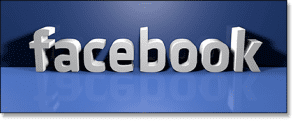 The expansion of Facebook has brought with it many new activities for social media users, with bingo just one of the many games that makes the list of popular Facebook pastimes. While Facebook Bingo is nowhere near as popular as its highly addictive counterparts like Candy Crush or Bejewelled Blitz, there are currently well over a million players indulging in Facebook bingo, proving this age-old game has truly found its place within the younger generations.
Best bingo sites for Australians

games
2 bingo rooms + 15 table games and niche titles
How to Play Facebook Bingo
While a majority of Internet users have their own Facebook account, not everyone is aware of the Facebook Games section. So how do you play Facebook bingo? It's incredibly simple. Log into your Facebook account and refer to the 'app' section down the left hand side of the user interface (or by clicking the 'more' tab if accessing via smartphone), where you'll see 'games' as one of the subheadings. Either enter 'bingo' in the search field, or scroll down to the 'bingo games' section. This will bring you to a list of all the Facebook bingo games available, which are all available for free.
Simply click on the game you want and hit 'play now.' By doing so, you give the gaming app provider permission to access your basic info as well as your personal email address, but you do have the option of limiting the activity that the app can post on your Facebook page.
Leading Bingo Facebook Apps
With approximately 30 titles on offer, Facebook has no shortage of great bingo games. The leading Facebook bingo apps include: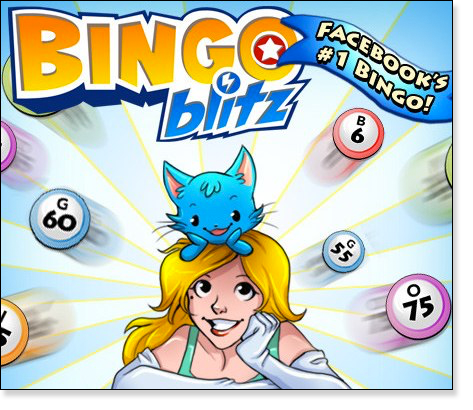 Bingo Blitz – this is one of the most played bingo apps on Facebook. There are over 50 bingo rooms available within Bingo Blitz, with 30 internationally-themed rooms and new content added weekly to keep things fresh. Users can chat with players from all over the world while they play and try their luck at side games like slots. Over a million players can't be wrong!
Bingo Bash – Bingo Bash has over one million players on Facebook and an additional four million over iPad, iPhone, Android and Kindle. New bingo rooms are added fortnightly and players can unlock bonus rooms the more credits they rack up. With a tonne of bingo rooms available and over 350 levels to move up on, Bingo Bash maintains the elements of classic bingo in combination with awesome collection and reward systems.
Bingo Lane – this app sticks to a community theme, where players establish their own personal neighbourhoods with the more bingo games they play, and move up through levels to meet new characters and collect new items. Players can share furniture, clothes and decorations with their neighbours and move up the property ladder. The bingo games themselves retain all the rules and format of classic bingo, but the neighbourhood format adds a little something extra.
The Price Is Right Bingo – a must play for lovers of the long running TV show, this app combines classic bingo with the games you can expect to find on The Price Is Right. Alongside bingo, players participate in pricing games to collect and trade memorabilia and master keys in order to level up and make their way towards spinning The Big Wheel for additional prizes. The Price is Right Bingo is a great competitive game that's fun to challenge against friends or strangers.
Bingo Island – as the name suggests, this Facebook game uses a tropical island theme, where pearls are used in place of credits as the currency to buy additional bingo cards and give gifts to other players. The elaborate bingo lobby clearly displays all available rooms, the amount of players currently using each one, the entry cost and the prizes up for grabs. Players level up based on the amount of skill earned and gifts sent and received, with about 70 levels in total.
Other titles available on Facebook include Bingo Pop, Bingo Blingo, Big Spin Bingo, Doctor Bingo, DoubleU Bingo, Praia Bingo and more.
Play Online Bingo for AUD Real Cash
The selection of Facebook Bingo games is fairly decent, and each are of high quality – that which we've come to expect from any Facebook gaming app. Bingo Blitz, Bingo Island, Bingo Bash and Bingo Lane are all examples of flawlessly presented, visually beautiful online bingo games that make for hours of fun and addictive gameplay. They also come with the added benefit of already being fully mobile optimised, so they can be played on any smartphone or tablet device where Facebook can be accessed.
The main downside of Facebook Bingo is that the games can't be played for real money (illegal to advertise real money gambling apps on Facebook). While these bingo rooms are great fun and provide a nice pastime for casual gamers, playing online bingo for real money is where it's at if you really want to crank the excitement levels up a notch.
Playing bingo for real money in Australian currency (legally) at leading bingo venues like Lucky Pants Bingo, Kitty Bingo, True Blue Bingo, Aussie Dollar Bingo and Bingo Australia has the added benefit of choosing from a multitude of different bingo rooms, each with its own theme and chat room. These bingo sites also offer a variety of other side games, like pokies, roulette and Internet scratchies, so players can take a break from bingo and try their luck at another casino favourite.
Players can also enjoy bingo hybrid games, designed for single player mode, within online casinos. These games are spruced up versions of typical bingo games, with graphically advanced themes and added bonuses present. Pre-set paytables (similar to keno) are set up and player can purchase multiple cards. The best sites to play such titles include Casino-Mate, Royal Vegas Casino, G'day Casino, Thrills Casino and All Slots Casino.
Secure deposits and withdrawals at each of the above bingo sites can be made in Australian dollars using Visa, MasterCard, POLi, Skrill, Neteller, online bank transfers and other methods. The bingo rooms are manned by friendly and charismatic chat hosts, with live support available 24/7, so there's always somewhere there to help with any queries you may have. The chat option within the dedicated bingo rooms also adds a fun social element as you play online bingo with the chance of collecting some sweet cash prizes.