Estimated Reading Time: 3 minutes
90-ball bingo, also known as housie, is the primary way bingo is played in Australia, the UK, and parts of Europe and South America. Marked on a 9×3 card – nine columns up and three rows across, for a grid of 27 squares – it is prominent both in live Web bingo games and online RNG bingo.
In each horizontal row of the card, five of the nine spaces contain a number – each card therefore has 15 numbers. The first column of each card contains numbers from 1 to 9, the second column from 10 to 19, and this goes on until the final column of numbers, 80 to 90.
Best 90-ball bingo sites for Australians

games
2 bingo rooms + 15 table games and niche titles
About 90-Ball Bingo
In 90-ball bingo, balls or tokens are drawn from a hopper which contains 90 balls, each marked with a number 1 through 90. The game is normally played in three stages: one line, two lines and full house.
One Line: Players need to mark a complete row across one bingo card – five numbers.
Two Lines: Players need to mark any two rows across one card – 10 numbers.
Full House: Players need to mark off all three lines and numbers on one card – 15 numbers.
Depending on the lines covered by a player, the prize varies. The prize pool can also be shared equally among all participants if there is more than one winner. Naturally, the full-house grants the largest prize.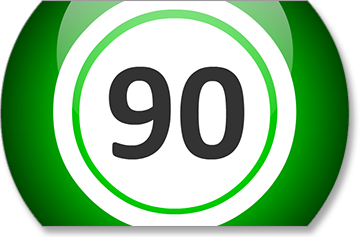 Most 90-ball housie games, whether on the Internet or at land-based bingo halls, offer a special jackpot for completing a full house within a certain number of calls – usually 50 numbers.
An an example: if we mark off all 15 numbers on a card before anyone else, and before 50 of the 90 numbers have been called, we win the top prize. Subsequently, this jackpot can rise up to several thousand dollars at Australian bingo clubs, and can offer returns of 5,000x or better in online games.
When playing at b&m housie venues, it is important all winning claims are clear, correct and prompt. If you fail to get the caller's attention before he or she proceeds to the next number, your claim may be dismissed. And if you call bingo mistakenly – known as a 'falsie' – you will disrupt the game for nothing and probably incur the wrath of your fellow players.
How To Play Real Money Online Housie
To play traditional 90-ball housie, players must first purchase a bingo card. In online 90-ball bingo, cards are selected for the player and usually have a set limit as to how many bingo cards can be bought per game. The money made from card sales goes towards a jackpot pool (and a small cut to the casino hosts) – this prize pool is what the players will win from.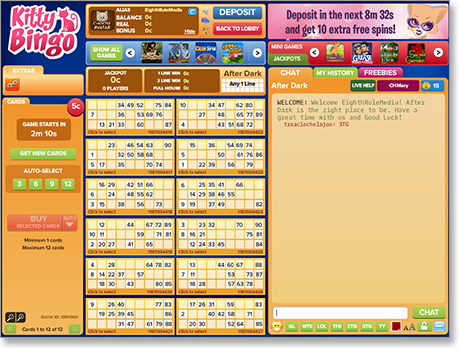 The game begins when the computer bingo caller randomly selects balls for the players. As the numbers are drawn, the player's cards will have said numbers marked off for them until someone manages to cover all their numbers and win the game. As it is hosted online, there isn't any need to shout out bingo.
As mentioned, the jackpot prize pool is awarded to the winners – split in 3 ways. The first prize goes to the first player with one completed line; the second to the player with two completed lines; and the largest and final to the player with three completed lines – a full house.
Live Online Housie vs Computer-Generated 90-Ball Bingo
There are two distinct types of 90-ball bingo available on the Internet. The first type, live online 90-ball housie, is when you play with others players over the Internet – just as you would in a live bingo hall. Games are organised as 'rooms' which act as social platforms and commence at designated times. Players join according to their agenda. It also offers a chat function to replicate the social community live bingo games are loved for.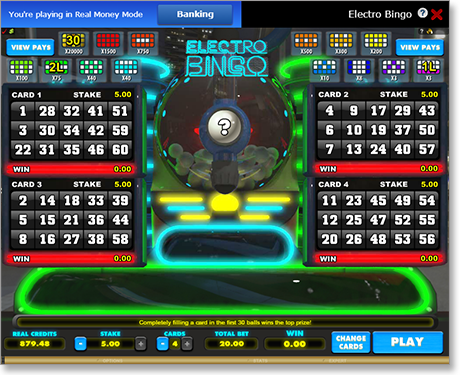 The 90-ball bingo games are computer-generated games, and are also governed by Random Number Generators. Some examples of 90-ball RNG housie include:
Ballistic Bingo
Bingo Bananza
Doggy Reel Bingo
Electro Bingo
Mayan Bingo
Pharaoh Bingo
Samba Bingo
Super Bonus Bingo
Offered by most major online casinos, computer-generated 90-ball housie is playable through Web browser or casino downloadable software, and features interactive buttons and intensive graphics and sound. All of these titles are also offered in 75-ball bingo. These type of games are single-player only, and suit those who would rather play a game privately.
Why Play 90-Ball Bingo on the Web?
To replicate the social atmosphere of a bingo game at a bingo hall, online 90-ball bingo hosts several multiplayer features, such as a chat-bar so fellow players can interact during games.
Additional game features such as "Auto-daub" automatically marks called numbers, while card-sorting features – standard in online bingo – can help players with multiple cards organise their themselves easier to see which cards are winning.
With the same rules as traditional land-based bingo games and tons of online-exclusive features, playing 90-ball bingo on your computer is just as fun as playing at the bingo hall.