Estimated Reading Time: 4 minutes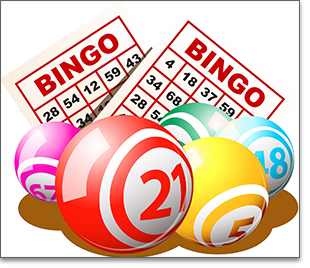 At OnlineBingo.com.au we always endeavour to bring our readers the latest in informative news regarding the promos and events offered at our favourite online bingo sites, but sometimes the excitement goes beyond the chance to boost your winnings.
We're not far into 2015 yet we've already seen bingo in the news several times this year, proving that there's nothing dull or boring about this time honoured game.
Check out some of these bingo related headlines from around the world, it turns out that bingo is good for your health after all!
Bingo: The Secret to a Happy, Healthy Life
A Manchester woman recently celebrated her 100th birthday and marked the day with a telegraph from the Queen. What makes this story so fascinating is that the birthday girl herself, Milly Smith, told the UK Mirror that she attributes bingo as a reason she made it to this prestigious age. Milly has been a dedicated bingo player for over 30 years, using the game as a chance to stay active, social and to keep her mind alert. She also credited elaborate jigsaw puzzles as another way to sharpen the mind.
In genuine style, Milly celebrated her birthday at a bingo hall, with her sons adorning her bingo chair with balloons and surprising her with a big birthday cake.
So, if anyone ever accuses you of spending too much time playing bingo online, let them know Milly's story as proof that bingo keeps you young! And if you have a birthday approaching, make sure to head to Aussie Dollar Bingo to be part of Star Sign Bingo, an ongoing promotion that gives players the chance to win big during their birthday month.
Woman Proposed to During Bingo Game
More than just good for your health, it appears that bingo might be good for your love life, too. Young couple, Sharon Harrison and Craig Hughes were celebrating Sharon's 30th birthday at her local bingo hall in February when Craig popped the big question. He tricked Sharon by letting her know that the bingo host was going to call her on stage to accept a box of chocolates for her birthday, but when she got up there he followed her and got down on one knee. He asked for her hand in marriage in front of a room full of family, friends and fellow bingo players. Sharon's answer was an emotional but excited "yes!"
Craig Jolley, the manager of the bingo hall said it was the first marriage proposal he'd ever seen in all of his 18 years of working there.
Looks like they weren't the only ones getting into the spirit of Valentine's month. Kitty Bingo has also been bitten by the love bug, offering an incredible February promotion giving one lucky player the chance to win a two night hotel getaway for two in the magical city of Rome. To be eligible you must have a real money account and make a deposit anytime between the 2nd of February and 1st of March. For every $5 spent you earn two entry tickets to the prize draw, just make sure to enter promo code 'ROME' when depositing your cash. The winner will be announced on the 2nd of March.
Bizarre Bingo News
It's not all kisses and celebrations though; one unlucky bingo player had a less than desirable experience at her local bingo hall in South Wales. 52 year old businesswoman, Trisha Meikle, returned home from work to have franticly worried neighbours rush to hug her, after hearing a fast spreading rumour that she'd gotten so drunk at bingo that she'd fallen down and died. The rumour is thought to have been spread by a rival business employee, but circulated so fast that friends of Ms Meikle had already started pooling together for her funeral expenses.
The woman has assured she is alive and well and doesn't even drink, so you can imagine her shock upon hearing of her rumoured death.
Perhaps this is another reason why playing online bingo is preferable over hanging about in a real life bingo venue, as it appears there are some real kooks out there! If you're new to online bingo, head over to True Blue Bingo and score $5 to play with for free, simply for signing up for an account.
Bingo Promotions for February
It's definitely been an odd yet exciting month for bingo. Why not take 100 year old Milly Smith's advice and sharpen your brain with bingo at any of these leading online venues, with some great promos up for grabs.
Lucky Pants Bingo – Lucky Pants Lucky and Love promo gives players the chance to score some beautiful Pandora jewellery and shopping vouchers during Feb when playing bingo or pokies.
Bingo Australia – from February 5th to 28th Bingo Australia is rewarding players who make a deposit using Neteller with an extra 100% bonus. If you don't already have a Neteller account you can open one for free within a few minutes to take advantage of this promo and see for yourself why Neteller is one of the Internet's leading payment methods for real money gambling.
Aussie Dollar Bingo – Aussie Dollar Bingo is giving away $55,000 in February's Feeding Frenzy promotion, where players need to collect letters to spell out the name of this promo in order to go in the draw for one of several $1,000 cash prizes. Entries are open for the entire month via the main Feeding Frenzy room.